All Inventory
Wilson Ranchand "Show Trailer" 7'Wx24'Lx6'8"H GVW:14,000 Empty: 5370 Payload: 8630 Color: Black, 2-7K torsion axles,...
Stock #: wilson
Bwise 7x14 Gooseneck Dump Trailer GVW: 14,000lbs Empty: 4240 Payload: 9760 Pictures May Not Represent...
Stock #: bwise714gndump
Price and availability subject to change WITHOUT NOTICE. For more information on current inventory or...
Stock #: BET 20+5 EQUIP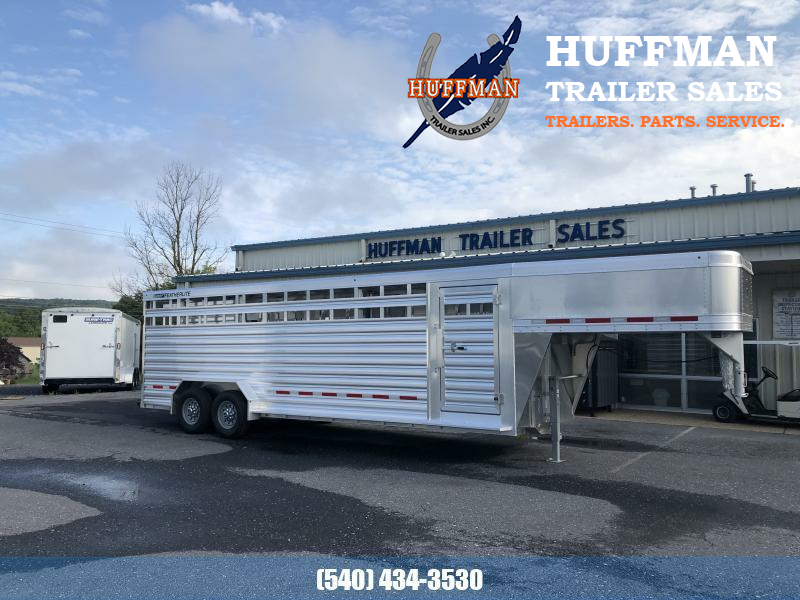 Featherlite 8127-24' Stock Trailer GVW: 14000 Empty: 4350lbs Payload: 9650lbs PICTURES MAY NOT REPRESENT ACTUAL...
Stock #: FEA 8127-7024
Featherlite 8127-20' Stock Trailer GVW: 14000lbs Empty: 3950lbs Payload: 10,050lbs Pictures may not represent current...
Stock #: FEA 8127-7020 Stock
Featherlite 8127-7'6"x20' Stock Trailer GVW: 14,000 Empty: 4150 Payload: 9850 Moveable Gate w/ Slider, Rear...
Stock #: Featherlite 8127-7620
Get a Quote
Please enter your contact information and one of our representatives will get back to you with more information.
Click to Call
Please enter your name and phone number to get calling options.